Thank you for visiting my site,
I am a Clinical Social Worker with specialties in Cognitive Behavioral Therapy (CBT) and Psychodynamic Psychotherapy. My early beginnings started in Corporate America, working with employees and family members, helping others problem solve and make positive changes in their lives. For the past decade, I have continued that same theme in my private practice.
I hold a Masters in Social Work (MSW) from Boston College and have completed Post-Masters studies at both the Beck Institute for CBT and the Institute for Psychoanalytic Education affiliated with the NYU School of Medicine. I am independently licensed in New York and Massachusetts, and certified by both the Academy of Cognitive Therapy, and the Employee Assistance Professionals Association. Currently I am contracted by CONCERN EAP to provide on-site services for Google employees. See below regarding my association with Lifevise.
Regards,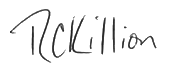 In conjunction with the individual services I provide in NYC and Westchester County, I am now a contributor for Lifevise.  You will find many of my blog entries on their site and I am available for online therapy and coaching services from this partnership.
A message from Barry and Melvin – Co-founders of Lifevise
Lifevise was created for ambitious young people, the lifelong learners and for those who are struggling with the obstacles faced in life. It can be particularly hard to overcome stubborn anxieties or breaking down hopeful fantasies into realistic plans. The reasons we want to improve ourselves are personal, yet universal. Lifevise is the platform that aims to help one navigate the perils of life and master essential skills.
The personal development industry suffers from a confusing contrast in quality. Searching for ways to improve yourself can raise questions like: Where do I start? Can I trust this person? Is what's offered really valuable?  That's why we believe there's a need for organization, transparency and a fresh impulse.
Lifevise provides tools that enable you to fully develop yourself. We make a careful selection of top mental health experts that create bite-sized courses or are available for on-demand advice. You can find answers to your questions by a simple (video) call, or follow online courses and learn at your own pace.