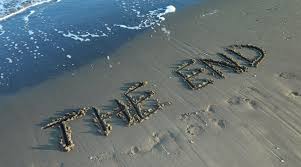 Whether you are the client or the therapist, saying goodbye can be really difficult.
I have been in both roles and can honestly say that when there is a therapeutic bond between two people, ending treatment is often painful.
Therapy can end for many reasons.  We end treatment because we have resolved the issues we came in with.  Sometimes endings happen when there is an impasse in therapy or the client cannot reach a difficult decision point. It can also end because of a change in status, a geographic move or perhaps you've outgrown your therapist.  I have had clients leave who tell me later they could not say goodbye to me face-to-face. Whatever the reason, I always attempt to bring people to a place where it is ok to say goodbye because if needed, you can always return.
Therapists also have a hard time letting go of people.  Over the years I have met and worked with so many engaging, intellectually curious and gifted people – people that are a joy and pleasure to see every week.  However, I am faced with the constant recognition that I am the therapist and play a different role in the lives of my clients than a friend would.
Nevertheless, I do let go of people. I work hard not to keep someone longer in therapy than they need to be kept.  Holding onto clients for too long benefits no one.  It can also be rewarding to successfully transition someone to a new and better place, whether that be new life circumstances, a community resource or even another therapist.  
I see it this way – I only have the pleasure of our association for only so long.  Our ending though becomes a beginning for both of us.  Hopefully you get to move on to a better place in your life and I get the satisfaction that I got to assist you on your path.